Author:
Reza Aghaei
I've been a .NET developer since 2004. During these years, as a developer, technical lead and architect, I've helped organizations and development teams in design and development of different kind of applications including LOB applications, Web and Windows application frameworks and RAD tools. As a teacher and mentor, I've trained tens of developers in C#, ASP.NET MVC and Windows Forms. As an interviewer I've helped organizations to assess and hire tens of qualified developers. I really enjoy learning new things, problem solving, knowledge sharing and helping other developers. I'm usually active in .NET related tags in stackoverflow to answer community questions. I also share technical blog posts in my blog as well as sharing sample codes in GitHub.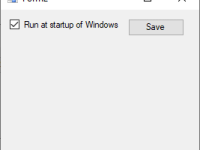 In this post I'll show how you can put your application in Windows Startup using C#. One of the solutions to put yout application in Windows Startup is putting shortcut of your application in the startup folder of…
Read More »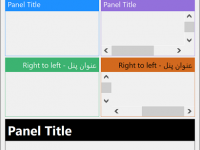 In this example I've added a titlebar to the panel by extending the nonclient area of the panel and painting on the nonclient area. It basically means the titlebart is not part of the client rectangle and it…
Read More »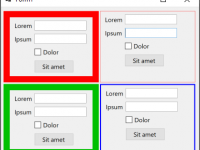 In this post, I'll show you how you can customize the panel border size and border color by customizing the nonclient area of the panel. The following picture shows panels with different border color and border size: When…
Read More »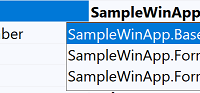 To push the property grid to show a dropdown for a property, usually the best way is creating a TypeConverter for the prioperty. It basically Provides a unified way of converting types of values to other types, as…
Read More »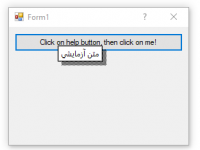 The built-in HelpProvider component of windows forms is suffering from an old problem; it's unable to show unicode characters (for example Persian language). Even if you try to show a help popup using Help.ShowPopup, when you a specify…
Read More »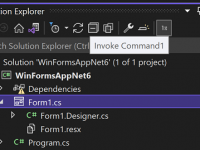 One of the extensibility features of Visual Studio is the ability to add new commands. These commands could be visible in toolbar, menu, context menu, or the toolbar of the other wondows. In this post, I'll create a…
Read More »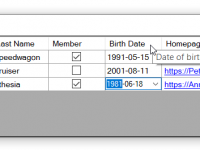 In a previous post, I showed how you can extend Windows Forms to use DataAnnotation Validation Attributes; Here in this post I am going to show how you can control DataGridView column name, column order, visibility, tooltip, control type, and format using DataAnnotation Attributes.
Read More »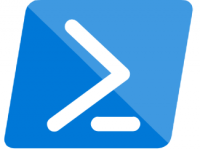 In this post I'll explain what is the equivalent of C# Lambda expression in PowerShell and how you can define and use lambda expressions, Func or Action in PowerShell. Lambda Expression ↔ ScriptBlock We can consider PowerShell ScriptBlock…
Read More »

In this post I'll show how you can use COM type libraries in a .NET Core Windows Forms project. Sometimes you need to add a reference to a COM type library, for example, let's say you want to…
Read More »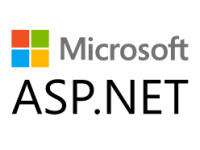 Using ASP.NET MVC, sometimes you want to customize metadata for model. For example you want to read display name from an XML file, or you want to set some additional metadata for example for rendering. In this post,…
Read More »